Carlos Spencer and Reuben Thorne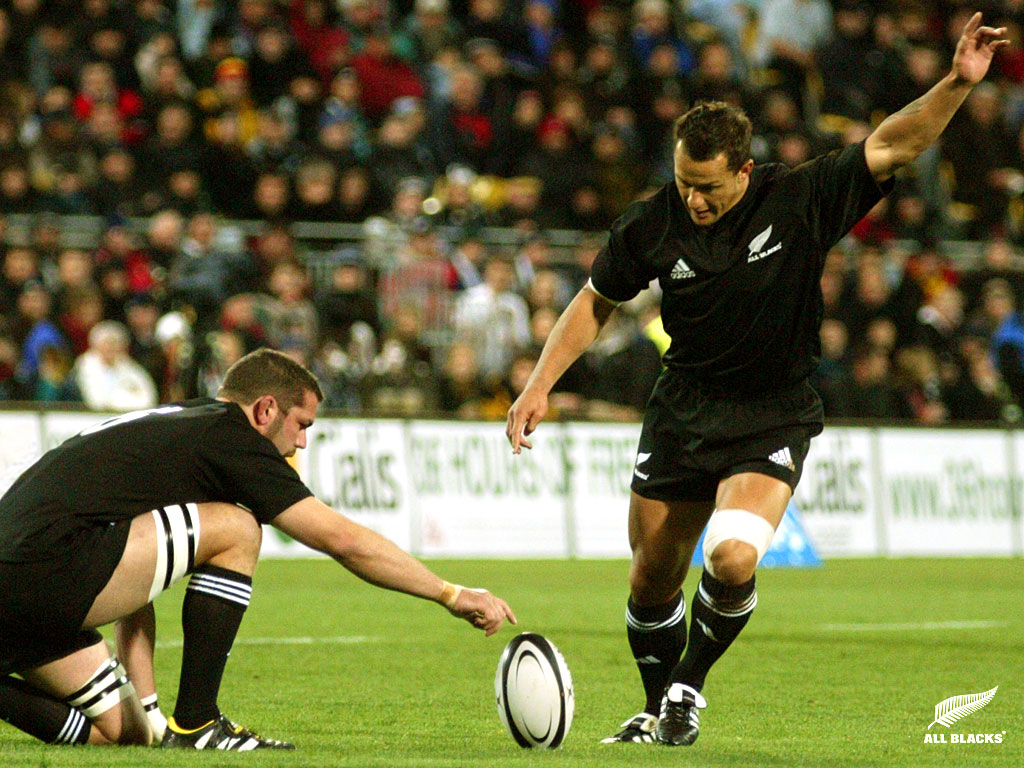 Carlos Spencer prepares to kick a conversion
1999 All Blacks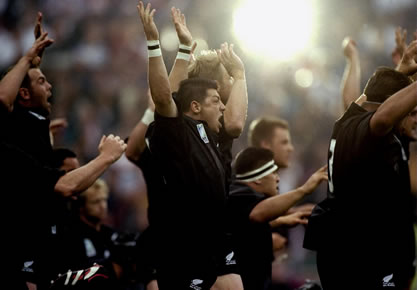 The Boys in Black perform the Haka at the 1999 RWC
2003 All Blacks
The Boys in Black pose for a photo in front of their plane
2003 All Blacks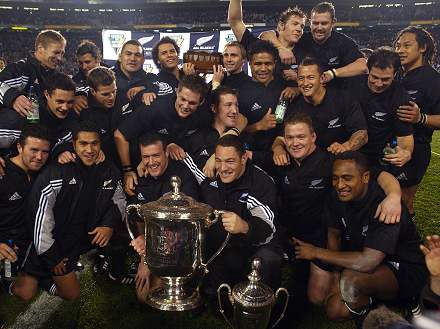 The ABs celebrate after winning back the Bledisloe Cup.We'd let the Aussies "borrow" it for 6 years!
Kees Meeuws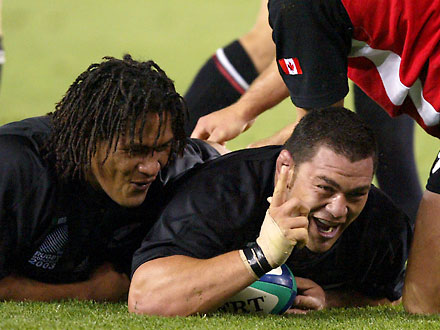 Kees celebrates as he takes the record for most tries scored by a prop - eight
Ali Williams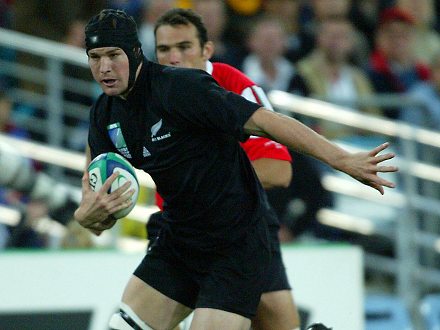 Ali passes a Welsh defender in the AB's last pool match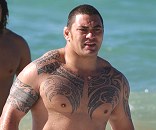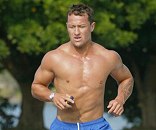 Carlos Spencer training for the RWC.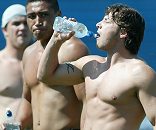 Byron Kelleher and Jor Rokocoko take a water break.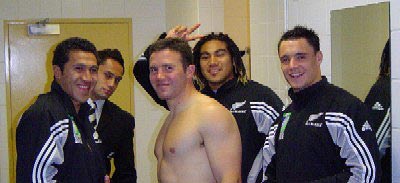 Aaron Mauger, Ma'a Nonu, Dan Carter, Mils Muliana, and Carl Hoeft in the changing rooms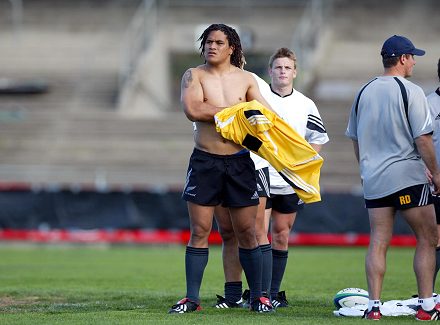 Rodney So'oialo swaps his training jersey for the real thing.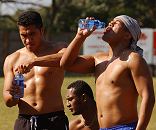 Mils Muliana and Keven Mealamu take a break from training in the heat.
Chris Jack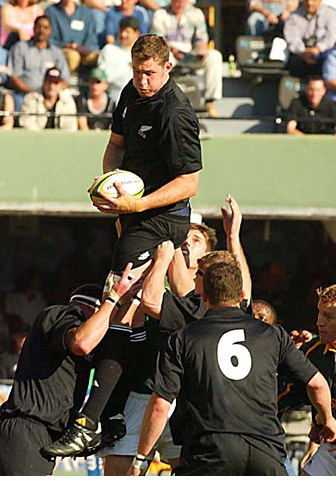 Chris Jack passes the ball to his teammates after catching it in a lineout
Christian Cullen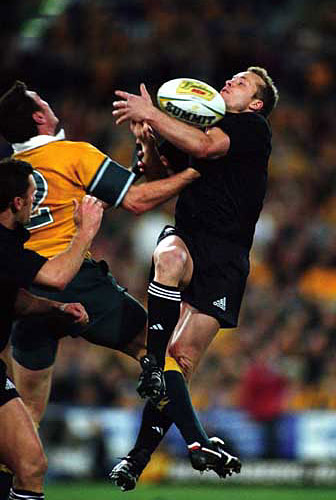 Cully pulls away from a Wallaby as he catches the ball
Christian Cullen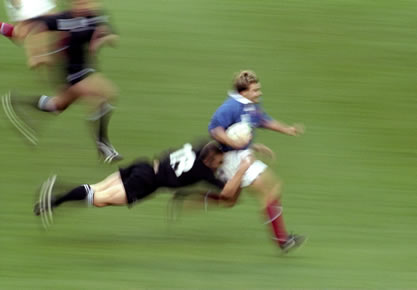 Christian makes a wicked tackle at the 1999 Rugby World Cup
Christian Cullen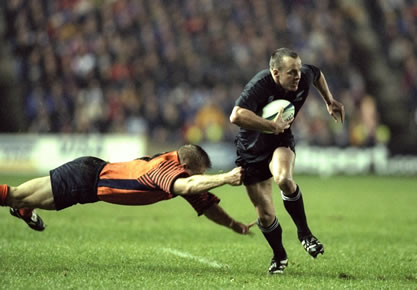 Cully tries to outrun the opposition at the 1999 RWC
2003 All Blacks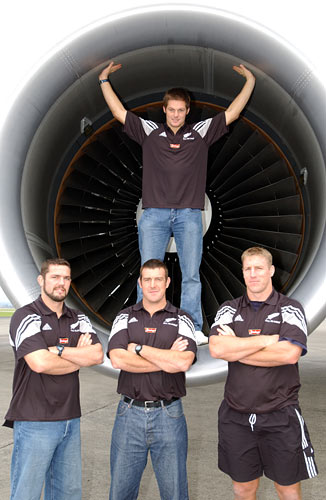 Richie McCaw, Reuben Thorne, Dave Hewett, and Brad Thorne at the plane
Richie McCaw and Reuben Thorne
All Blacks captain Reuben sits in the cockpit with Captain McCaw. Yes, he really can fly a plane.
Ma'a Nonu and Carlos Spencer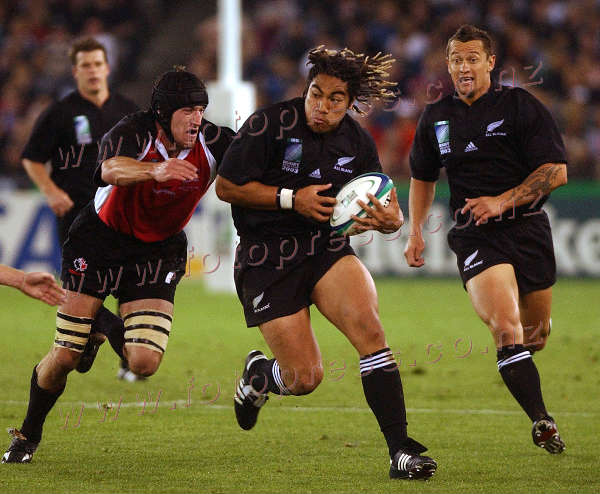 Ma'a and Carlos sprint up the field for a try against the Canadians